Puna Gardens is a small family farm owned and operated by the husband and wife team of Rick Worley and Mary Ryan.
The business officially began in 1984 as a tropical flower farm.  The family dallied in a variety of other crops and projects, but it wasn't until 2004 that Rick and Mary decided to try their hand at growing peach palms (Bactris gasipaes) for their edible hearts. And the palms are now the star of the show! Since 2004, Puna Gardens has grown to encompass more than 60 acres and roughly 20,000 palm trees.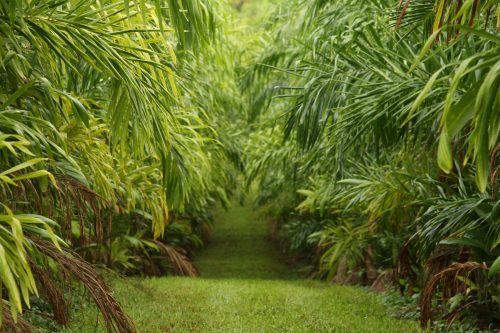 Puna Gardens is located on the Big Island of Hawaii in beautiful "downtown" Kurtistown, a small town that sits on the slopes of Mauna Loa at an elevation of 900ft. The farm is conveniently situated right below the rain belt and right above the sun belt — a perfect atmosphere for steady and flourishing growth. Our palms thrive in the rocky volcanic soil of the area, where the growing conditions produce a sweet, tasty, delectably fresh and crunchy heart of palm.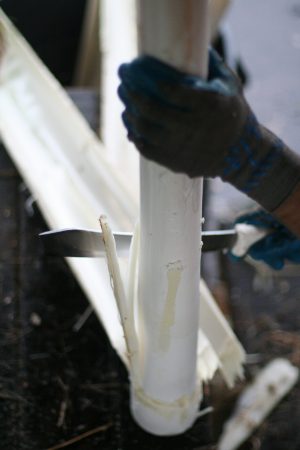 When we harvest our palms, we ensure they are clean, wrapped in food grade plastic and shipped by FedEx to our customer's door. This means the palms reach their destination as fresh as possible, giving our customers maximum shelf life. Refrigerated and protected from drying out, we have kept hearts of palm in very good shape for over two weeks.
Each time Puna Gardens takes the role of customer, we expect honest treatment and the best quality possible for our money. It is this ethical philosophy that we, in turn, apply to our customers. We dependably sell only top quality product, cut fresh and shipped promptly. We take pride in our work and we make an effort to ensure that our customers are satisfied. Simply put, we don't put anything in the box we wouldn't eat.